DESERT OASIS DESIRED - Backyard Landscape
by ELIZABETH
(SO. CAIFORNIA)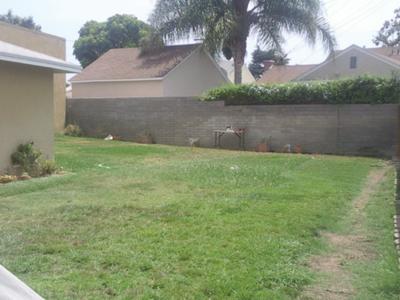 JUST A BUNCH OF GRASS
WE WOULD LIKE TO MAKE OUR BACKYARD LOW MAINTENANCE AND WE WERE PLANNING ON USING CACTUS AND DROUGHT TOLERANT PLANTS.ANY IDEAS FOR THIS HUGE L-SHAPED BACK YARD ABOUT 60X60 FEET?


ANSWER
Without getting into the details of specific plants, I would consider doing the following for your backyard landscape.
1. Use tall plants against the wall to hide it and make it more of a green space. There are vertical gardens you can create....similar to green roofs, but vertical.
2. When adding plants against the rear of the house, I would use trees in the corners to frame it and add some height.
3. How about one or more shade trees in the lawn?
4. In an area that is a visual focal point from either where you sit outside or a view from a window, add a water feature. It can be as simple as a bird bath with running water.
I hope this has given you some useful ideas.
Susan