Bluestone and Slate Walkways
by Adam
What do you think about a slate walkway in Michigan with the weather changes? Also, what is the best and most appropriate way to have it set and the appropriate thickness of the slate to prevent cracking, breaking, etc...How does it compare to bluestone?
Thank you!
Bluestone Patios
by Annie
(California)
Hi,
Love your site. We live in Silicon Valley area of CA. Remodeling backyard and can't decide on best way to handle the patio. Like the bluestone patio style in your video very much. Is that dry laid or tile on concrete?

We know it will look good initially, but want it to look good 5 years from now too. My husband can't stand cracks in tiles or grout so want to know which way to install to avoid cracks.

If cracking is unavoidable, want to know best method for repair...concrete foundation or dry laid?

Thanks,
Annie
Bluestone & Pavers????
by Denise
(Minneapolis)
Hi! I live in Minnesota and am looking to add a patio out back. I have looked at the Borgert Minnesota River cobblestone pavers.

I want a trim/edging that is different with some contrast, not a stark contrast. I was thinking of bluestone as the trim....the greenish one with other colors running through it.

Do you think it would go with the Minnesota River since there is not green in the pavers? Any other suggestions? I love the bluestone. I have searched everywhere on the web and can't find photos of pavers & bluestone especially the greenish color.

I would appreciate any help or suggestions you could give me.
Thanks,
Denise
Blueston and Slate
by Bob
(Annapolis, MD)
I want to build a patio along side of a new deck. The patio will be approximately 14 feet by 16 feet. I have a chance to purchase slate that has been cut very precisely to 1.5 inches thick in all sizes and shapes.

I hoped to break up the monotony of 24 inch slate slabs by inserting some darker colored soldier courses intermittently. Is 1.5 inch slate adequate for laying on a 6 inch base of CR6 with one inch of sand immediately below the stone?

Also, I am concerned about slippery conditions when it gets wet. I live in Annapolis, MD where there is some freezing, but little snow, and relatively mild winters. This patio will only be used during spring, summer, and fall. Any advice would be greatly appreciated.

ANSWER


Slate Patios
by: Susan

Hi Bob,

If you take a look online, you should be able to find specifications for a dry laid patio installation.

However, what you are proposing sounds about right. I am not familiar with CR 6, but I am assuming it is a type of crushed stone. Typically a crushed stone base is installed at the bottom, then sand is laid, then paving material. You can either lay the slate so that each piece butts up against each other, or you can leave some narrow spacing, ideally about 1/4". You can then fill these joints in with polymeric sand, which hardens.

1.5 inch slate sounds fine to me.

The only time slate might be slippery is after a rain. I wouldn't let that stop me if you like the stone.

I get a lot of questions about installations. Maybe I should post a drawing on my site.

I hope this was helpful. If you have any further questions, just post them here.

Susan

Join in and write your own page! It's easy to do. How? Simply click here to return to Patio Design Questions.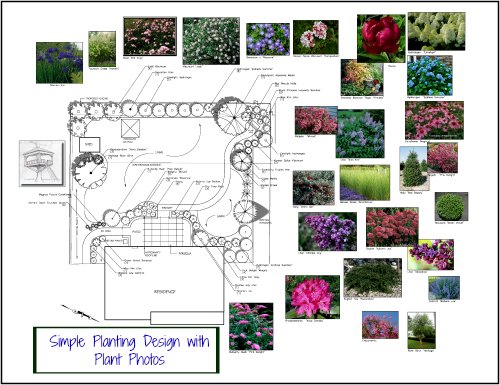 If you enjoyed this page, please share it!