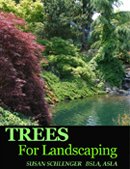 Trees for Landscaping Guide

FREE
(Usually $19.95!)


As soon as you subscribe you will get a confirmation email and then the link to the free ebook!

Use it now or use it later...it is an excellent guide that you will always have when you need it. You will also receive weekly professional landscaping tips and ideas.

If you enjoyed this page, please share it!