A Home Landscape Design & Video
This home landscape design made use of lots of color, as you will see in the landscaping video below. The house was situated up very high and had a spectacular view of the mountains.
Although the homeowners used simple driveway asphalt, the design turned out so special that it became one of my award winning designs.
The driveway landscape consisted of a variety of plants.
The showiest however, are the perennials, Russian Sage, along with an allee of Purple Leaf Plum trees along the driveway. The color continued along the house foundation.
Interest was created by using a combination of plants.
- use at least some of these not only to have greenery in the winter but also as a background for perennials. Evergreen shrubs in the home landscape design really make the flower colors pop.

flowering shrubs

- these offer certain flowers that are beautiful, such as 

roses

 and the

Hydrangea plant

.

- I couldn't think of having a design without at least some perennials. The only time would be if someone wanted a completely green, textured design...as often seen in Italy. But I'll admit, I am a softy for flowers!

- trees add height and scale to a landscape design, which is necessary. Ornamental trees offer pretty flowers and sometimes very interesting bark, like the Birch Tree.
Environmental Controversy
This home was the "talk of the town", but not because of the home landscape design. It is located in Ringwood, New Jersey, and many felt that its position at the top of a mountain, ruined the rustic view along Skyline Drive.
Ringwood is a town in northwestern New Jersey, surrounded by mountains. There are also two large lakes dotted with homes.The environment is one of peace and natural beauty, and this is what many wanted to preserve.
Due to this situation, the homeowners wanted some evergreen screening in the front yard. Therefore, large evergreen trees were planted in a naturalistic design. An undulating berm was created to add even more interest to the flat land. Privacy was achieved, but in a very creative way.
As the last part of the video shows, the view is definitely spectacular! Plantings in this area were kept low. No trees were placed here. Plants consisted of small flowering and evergreen shrubs, along with the colorful Black Eyed Susan's and other perennials.
Consider a Professional
Online Landscape Design
Unique Services Throughout the U.S. and Canada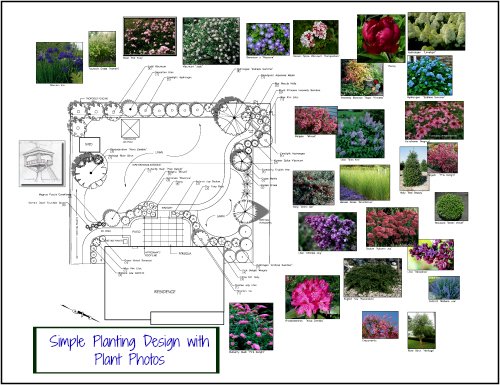 "Susan,  what a pleasure it was to work with you.  You made me feel like I was your only client - responding late at night and always so quickly!  Your design is amazing and we only hope we can do justice to it when we plant.  You have such fantastic ideas and you are so open to suggestions and changes.  Loved working with you - now if you could only come to Canada and plant it!!!"
Helen, Ontario-Canada 


If you enjoyed this page, please share it!

Landscape Design Advice

>
Landscaping Pictures
> Careers In Landscape Architecture